Shopping Cart
Your Cart is Empty
Thank you for your business!
You should be receiving an order confirmation from Paypal shortly.
Exit Shopping Cart
The Franklin High School Band Program is under the direction of Mr. Buddy Huckabee, and consists of the following performing ensembles:
FHS Jazz Ensemble
FHS Concert Band
FHS Symphonic Band
FHS Indoor Marching Percussion
FHS Panther Sound (Indoor Wind)
FHS "Etoile" (Winterguard)
FHS Marching Panther Regiment
We hope you enjoy our website, and come back to visit us often. Thank you for all your support!
CLICK HERE TO GO TO THE MACON MIDDLE SCHOOL BAND WEBPAGE! Please support our feeder programs!!!
This site was last updated:
May 12, 2021
Welcome to the home of the Franklin High School Band
Summer Band Camp Information is posted in the "Marching Regiment" link under "Ensembles" above!
ALL RISING 9TH GRADERS (Freshmen), and anyone that has never marched with FHS Band before report to ROOKIE CAMP (July 29-30th), then Full Camp Weeks 1 and 2. (Aug 2-6, Aug 9-13)
ALL RETURNING MARCHERS report to Full Camp Weeks 1 and 2
The 2021 Summer / Fall Band Calendar is starting to take shape! Please start checking back for upcoming football games, competitions, and all events for the Marching Panther Regiment in the "MARCHING PANTHER REGIMENT" link above (under ensembles)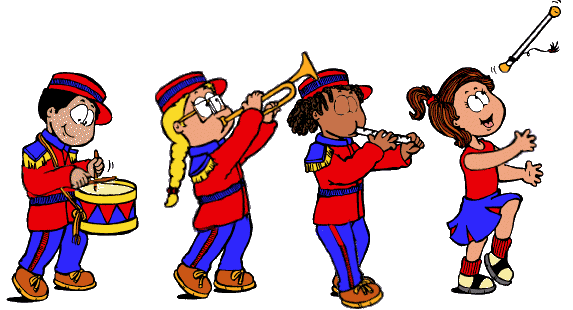 We will have ALL IMPORTANT INFORMATION and ANY SCHEDULE CHANGES for all 2020 FHS band students sent via REMIND throughout the semester as needed. If you have not downloaded the remind app, you have a few ways to do this. EVERYONE WILL NEED TO SIGN UP AS SOON AS POSSIBLE in order to obtain the most updated information
concerning 2020 band season. The "Marching Regiment" link above has summer camp dates and newest information provided.
To sign up for our FHS Band REMIND link: all you need to do is this:
1 - Get your cellphone texting ready
2- Text to this phone number: 81010
3- in the text box, text this: @2020fhsmar
(*do exactly as it states)
4- Fill out the information returned to you
(if you are already registered for Remind, you will not need
to fill out any more information)
5- You are set to receive all new band information from the FHS Band!
If you have any issues, you may contact Mr. Huckabee at :

2020 AllState Sugar Bowl
------------------------------------------------------
Class A - Field Show Competition Champions!
Overall band award-
THE JACKSON SQUARE
"OWNER OF THE STEPS"
GRAND CHAMPION BAND!
Congratulations FHS Marching Panther Regiment!! Way to end a phenomenal season! The "Immortal" has left it's permanent mark
Franklin High School Forms and Documents:
All students MUST ride the bus to every event we participate in. However, you will need a "ride home release" if you plan to leave with someone else after the event. (These MUST be signed by your parent, not anyone else)
These are the rules and expectations of students and parents/chaperones during our trips and events. Please adhere to our policies so that we all have a wonderful experience everywhere we go!
FHS Band - NO PHOTO/NO VIDEO - Social media policy
Remember, all photos and videos will be posted in the members only page during the semester, but you are NOT allowed to post them anywhere else, and they all must be pre-approved by Huck! No FACEBOOK Videos, Snapchats, or anything of this sort is allowed due to copyright restrictions and school policies concerning photographing students! If anyone violates this policy we will not be able to post any others in the future. Should you post them and be caught, you are in violation of our copyright policy and could be brought forth on charges. Thank you for your cooperation and consideration.
Follow Us on Social Media and tell others about us!

0

/